Discussion Starter
•
#1
•
Although it's been written in other threads, I'll state it again here as this is the first thing anyone should check as it's the easiest and to also help the search engines when someone does a search for it.
Symptom: A/C used to blow cold air and all of a sudden only warm air comes out.
Go under your hood and open the fuse box there. Pull out A/C Relay and shake it to see if anything is rattling inside. If it is, you most likely have a bad relay. The relay is the second big one from the left(the black one to the right of the green).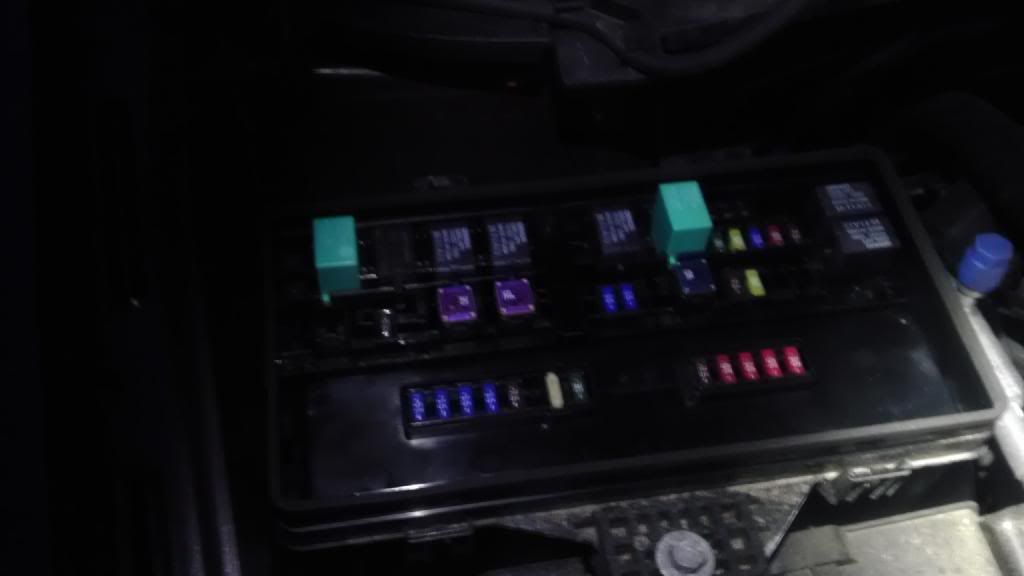 You can get OEM one or if you need one right away, Autozone has a generic Duralast one(part# 20569) for $5.99.
http://www.autozone.com/cooling-heating-and-climate-control/relay-blower-motor/duralast-relay-blower-motor/953413_0_5104/?checkfit=true
In this situation, I got lucky.
- Less than 5 min of labor = free
- Generic relay part down the street from me at Autozone = $5.99
- Shutup the nagging wife in 90+deg heat = Priceless
I hope this can make someone else lucky and save some bit of diagnosis time.